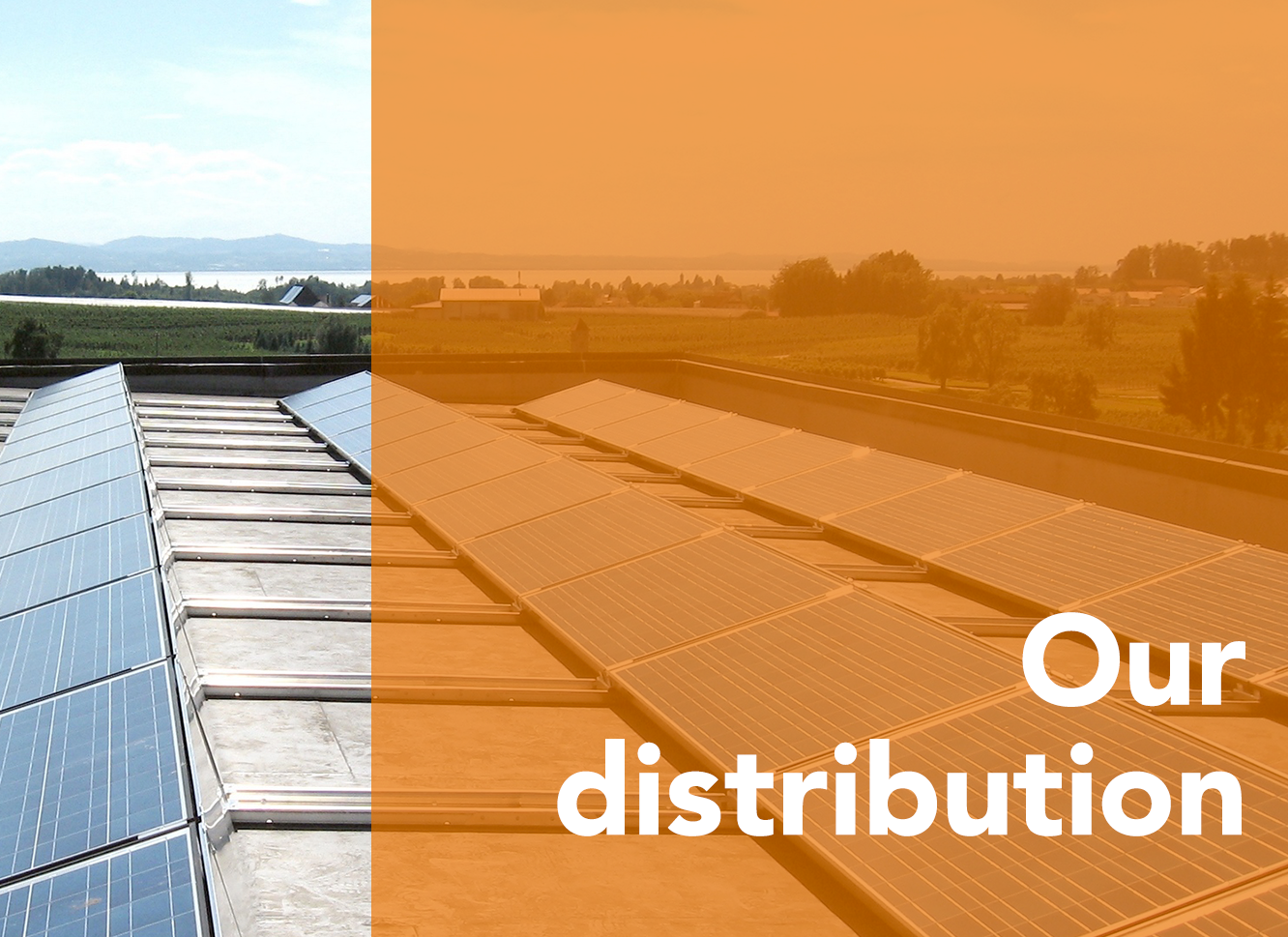 Our World
Solsonica collaborates with several distribution companies operating in international, national and local markets. The relationship with our partners is based on the identification of common objectives to be achieved together. The Solsonica distributors are reference companies in their respective business areas, with a strong emphasis on product quality and on level of service they can offer to their customers.
If you recognize yourself in these values ​​we may consider cooperation: contact us and together we will verify the real opportunities for synergy.
In any case, do not hesitate to request whatever information and to submit your questions.
Our Products and Services
Thanks to the know-how acquired in over 40 years of industrial experience in silicon processing, Solsonica produces modules with high efficiency by selecting the best available technologies to make modules performing and reliable over time. The range of modules and inverters provides a wide range of powers and characteristics, meeting the full spectrum of customer needs.
Solsonica has always worked to provide the best products and services to its customers, thanks to the continued research for optimal solutions and to the attention for every detail from the beginning of the production process.
In addition, Solsonica is at the forefront of product innovation and development: we are working towards the commercialization of 'second generation' photovoltaic modules, with even higher efficiency and reliability, and we work with the most dynamic companies in order to evolve the system architecture of photovoltaic installations through the integration of storage systems, control systems and complementary technologies (heat pumps, solar thermal).
Certifications
All Solsonica PV modules are certified according to the requirements of the international industry standards from worldwide recognized certification bodies, to guarantee optimal performance as per specifications. Along with the product quality, Solsonica consider as fundamental the safety and working conditions of its workers and the environmental impact of its production activities. For this reason Solsonica  awarded, in addition to the ISO 9001 certification, the stringent OHSAS 18001 (safety) and ISO 14000 (environmental management), in recognition of investments and concrete attention dedicated to these issues.
Logistics
Solsonica offers a complete system of logistics management, coordinated by a dedicated customer service, available to our direct customers for identifying and agreeing the best solutions for transportation and delivery. Shipments are based on specific packaging solutions for different types of products, designed to suit the storage and usage needs of our customers.
The customer service is also available to address any need that may arise, ensuring that attention to individual requests will be handled by Solsonica with maximum flexibility and readiness.