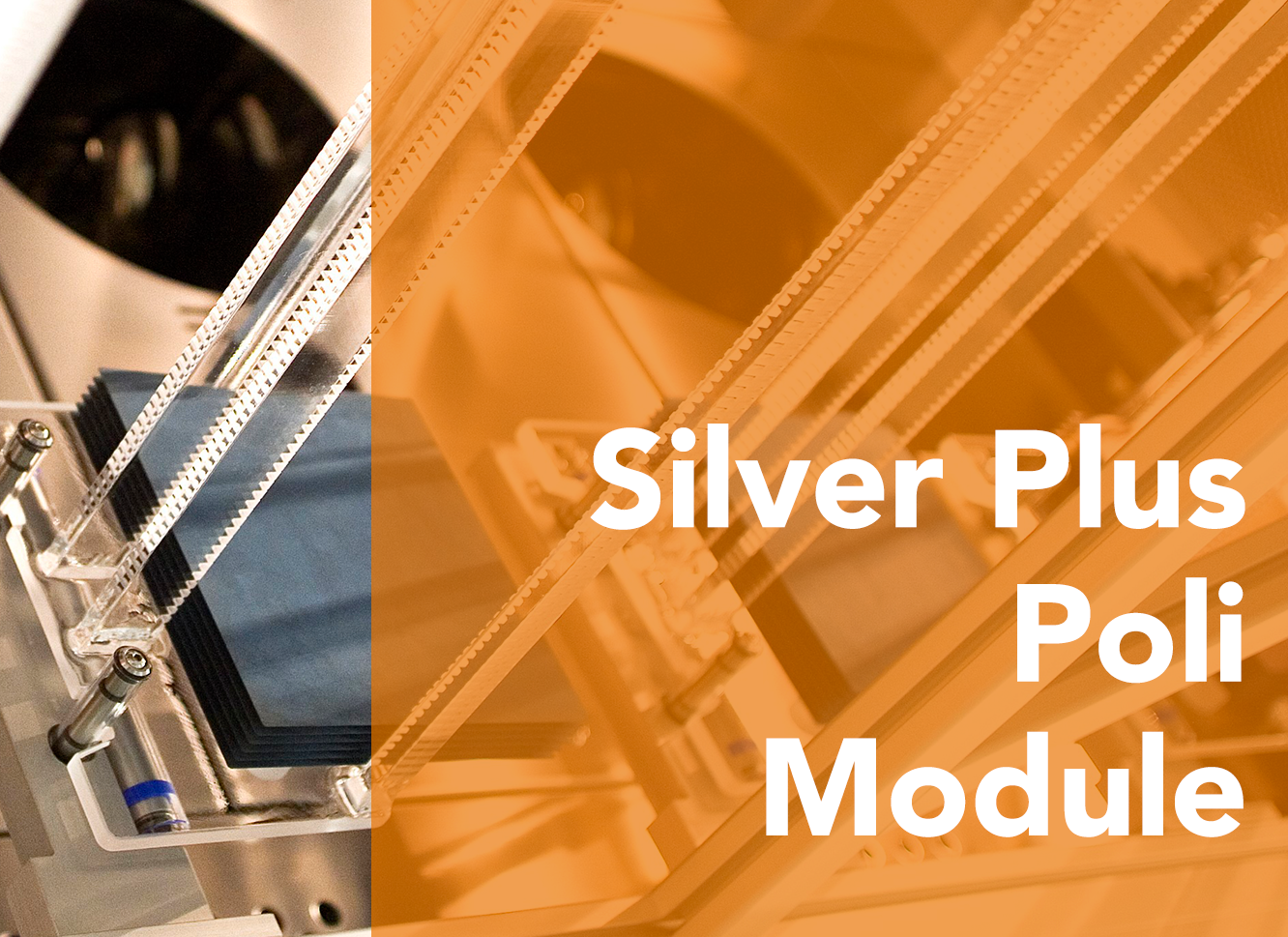 Versatility, technology, reliability 
The polycrystalline module Silver Plus combines into a single product the best quality and the highest performance. This is certified by the several stringent tests to which it is subjected.
It is a universal product, suitable for all applications and technologically advanced, thanks to the high efficiency 3-busbar cell design. Available with lay out of 60 and 72 cells.
Product


12 years warranty on all modules
Producibility
25 years of 'linear' warranty
Power capacity
60 cells – from 240W to 260W
72 cells – from 285W to 310W
J-box
For Solsonica, research and development means also working with its partners to continuously improve the quality and performance of each component of the module. Based on this cooperation the model Solsonica Silver Plus can claim a Jbox of latest generation.
Glass
Solsonica uses the highest performing glasses on the market to get the maximum of energy even in low light conditions such as cloudy days, at sunrise and sunset.
Encapsulation
Cells are encapsulated in high quality EVA (ethylene vinyl acetate).
The backside of the modules is protected by waterproof and high performing back-sheet material.
Our polycrystalline module
Silver Plus
are certified:
IEC 61215
IEC 61730
MADE in EU: Factory Inspection
Salt Mist Corrosion Test – CEI EN 61701:2000
Ammonia Resistance Test – TUV Protocol
PID Free Test – IEC 82/685/NP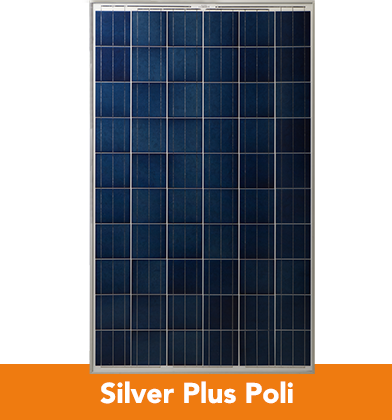 Discover all our modules.